We tried for the Tug the week before but the current was way too strong. The current was still over the wreck on this but manageable. As we were preparing to drop over the side we noticed that we had drifted to 70m from the wreck. We had a lot of rope out so we figured that we might be close enough. And either way, the anchor would be so deep in the sand that we would have to dig it out. So down we went with a plan that if we weren't near the wreck we would spend 15 mins where we were then head back u. At the bottom the viz was pretty good but no wreck. We could see the anchor deeply buried in the sand and deep drag marks in the sand heading away. While I pondered our situation Wayne headed up along the drag marks.
Not being quite so keen to follow the sand marks I took out my spool and attached it to the anchor, then followed Wayne, confident that I could follow my line back to the anchor. I saw him about 30m up the drag marks and the rear of the Tug on my left. I swam over towards the wreck thinking about how I could best dive around the wreck and not lose my spool. When I looked over to Wayne he wasn't there any more. After about a minute I still could not see him so I headed back directly along my line, rather than following the drag marks back. This put me on a diagonal path back to the anchor. At the anchor I could not see Wayne, so I waited there for a minute or two. I took by wrist slate off and left a note for Wayne that I was heading up to the deco bar. Then I ascended and did my normal safety stops. The current was still strong.
After a while I saw that the cross over line, which had been dragging behind the boat in the current was taught and I figured that Wayne was on his way back up. He joined me on the bar and we completed our stops. I was out of the water about 10 minutes before Wayne.
So why didn't we find each other at the wreck? While I was near the prop, Wayne had gone a short distance down the anchor drag line. My spool was on a diagonal line to the drag line. I headed back along my spool line. Wayne had actually gone all the way back to the anchor and not finding me there went back along the drag line again. In the meantime I was coming back along my spool line . We were just a bit far apart to see each other.
No harm done and no risk but it does show why independence when doing deep technical dives is so important.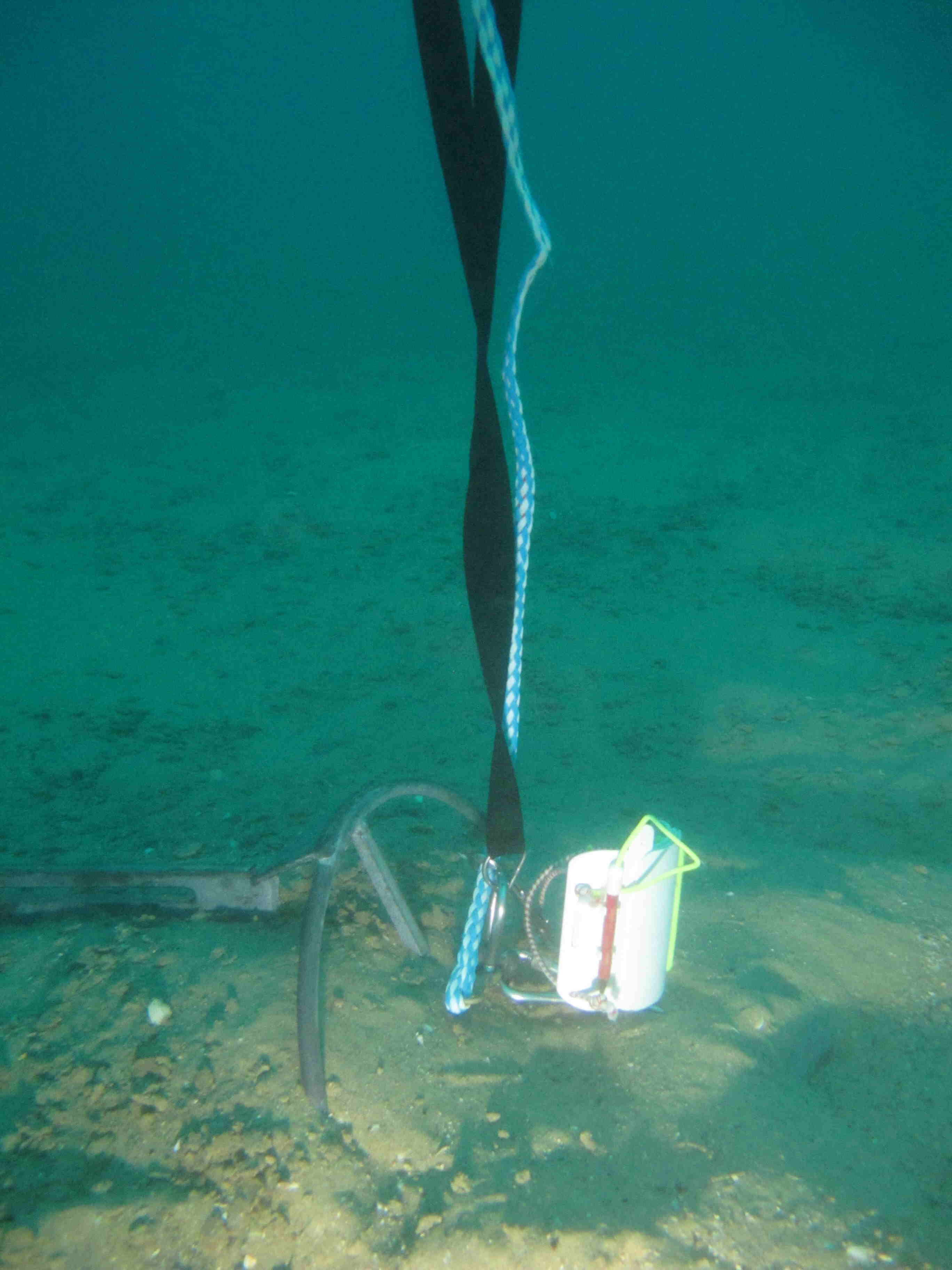 .
This site was last updated 22/04/12